SITUATION
Like most FMCG brands, life's been tough for Peters Maxibon. Their category is constantly under attack. Despite an increase in sales for their four core flavours, they were fighting to protect increased shelf space against competitors such as Golden Gaytime.
After 17 years in market, Maxibon understood their brand loyalty put them in a unique position. A campaign targeted at their cult fan base (18-24 year old males) could help them retain their position in the top five of their category and drive a sales uplift across the core range - and in the process position them as champions of mateship and bonding among their fun-loving, snack-loving fanbase of Aussie blokes.
RESPONSE
2017 needed an evolved approach being mindful of changing male values.
These young males had become increasingly more progressive and socially aware, they believed individual is the new cool and ridiculous is the new funny. Our content play had to be focused on our loyalists, create a community and ultimately create 'bon'd'.
We launched the 'Never Smash Alone' concept: focusing on mateship, and encouraging shared snacking experiences while creating a unique emotional connection between a mate, a 'Bon' and a moment in time.
Inspired by the term 'Maxibonding', we created a campaign video featuring two relatable Aussie 'bros', Macka and Davo, whose journey we follow: from 'bro breakups' to their destined meeting through the help of 'Snackr', an app for lonely bros. They meet, they 'Bon'd' and we are taken through a montage parody of their newfound bromance, via iconic love scenes from Titanic, Pulp Fiction and When Harry Met Sally.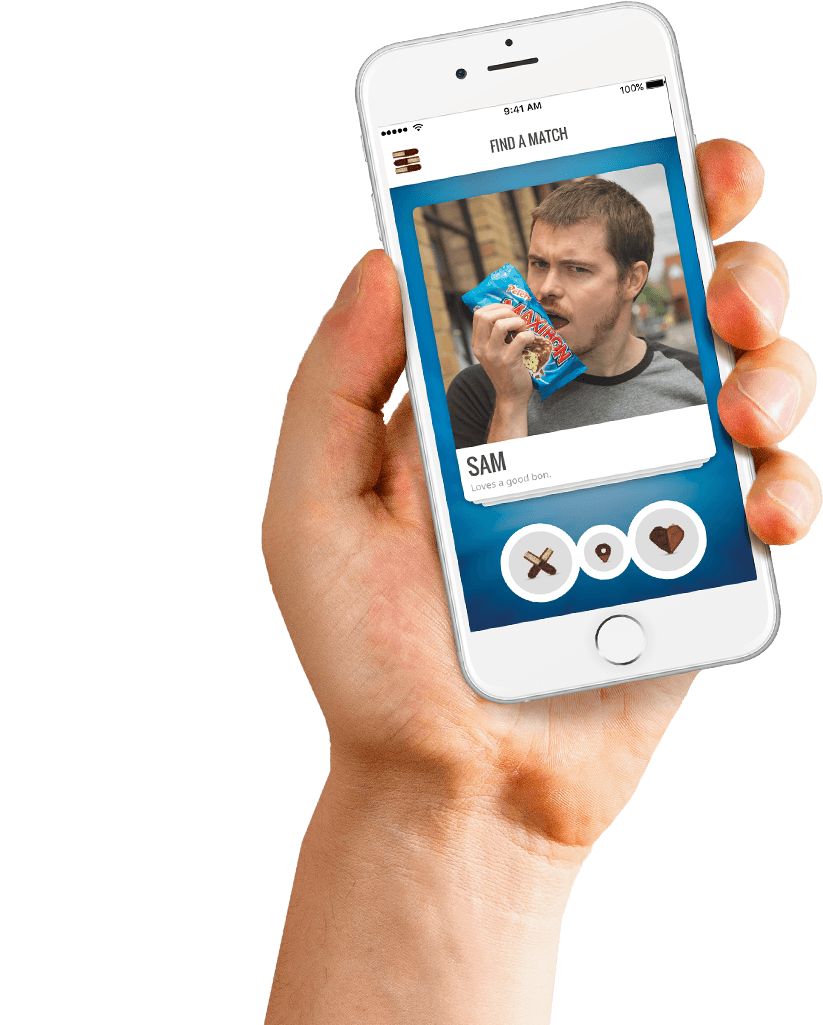 RESULTS
⬆ 6%

Purchase Intent
⬆ 9%

Brand Awareness
⬆ 34%

Convenience Purchases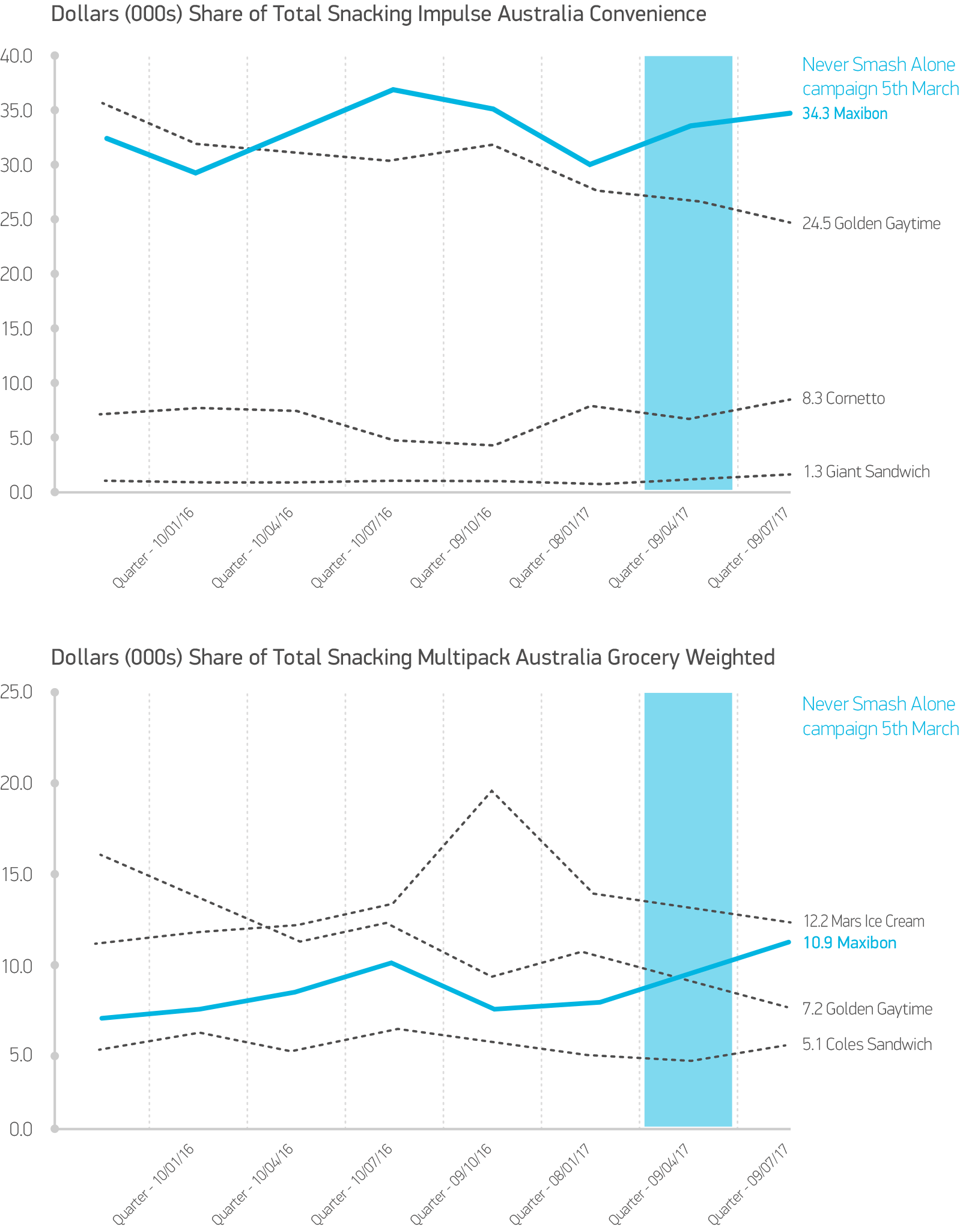 WHAT THE FANS SAY
Always smash with a mate!
Maxibon FB page is straight 🔥 recently