Paddle Pop // Lick-a-Prize
ENGAGING 6-12 YEAR OLDS
Streets Paddle Pop Lick-A-Prize is one of Australia's longest running competitions. Each year, kids are encouraged to match pictures on sticks in order to win that prize. Paddlepop sales during the Lick-A-Prize period are always strong, the digital objectives are primarily to drive relevancy and a deeper engagement with its target audience of 6-12 year olds.
LICK-A-PRIZE OBJECTIVES:
Increase in stick entries year on year by 20%
Increase site visits by 20%
Increase time on site / engagement by 35%
Increase page views by 35%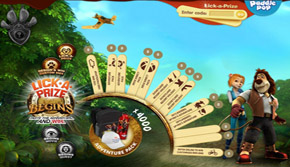 THE STRATEGY
The strategy was to provide a range of features to engage kids with the Paddle Pop brand and with their potential prizes. Through special 'unlocks' the kids were rewarded for interacting with these features encouraging them to continually engage throughout the 6-month campaign.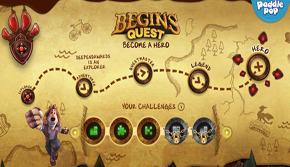 AN EXCITING ENGAGEMENT PLATFORM
The 2010/11 campaign boasted a full feature-length film, a drag and drop engine to personalise the potential prizes, a showcase of kids' prize designs complete with voting and games to unlock by interacting with the site content.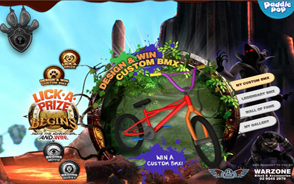 MOST ENGAGED LICK-A-PRIZE USERS EVER
Six weeks into the campaign and already:
Well over 100k sessions involving stick entry, many of them entering multiple sticks.
35% increase in time spent on site, with users completing multiple challenges and unlocks in each session.
The average user who completes 1 challenge in a session, goes on to complete 8 more challenges, spending 53mins on the site
Forecast for this year's campaign is 650k visits/sessions